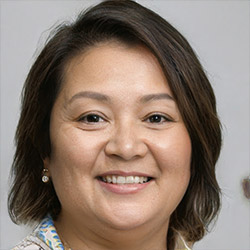 "I have been an RN for almost 20 years now, and I love helping people stay healthy. But, that's pretty difficult to do when you're in so much pain and discomfort yourself! The regular medications just weren't doing the job for me, and the nerve problems and other symptoms had become just about too much to handle.

And then, I found out about Nerve Control 911™. Being in healthcare myself, I had gone to therapy, seen all of the specialists and had almost resigned myself to having to deal with this for the rest of my life. Thankfully, I was wrong.

In a matter of weeks, I've been able to stand much longer, rather than trying to always come up with a reason to sit when I'm in a patient's room at the hospital. And those "anxious spells" I had been getting have completely stopped. If it hadn't been for Nerve Control 911™, I probably would have retired early, and I'm not one for sitting around the house! I feel like I've taken my life back, so I continue to help others do the same."